Unique lending: to co-ops, from co-ops.
Setting up a new enterprise? Moving premises?
Buying new equipment? Expanding membership? 
We welcome applications from new and existing co-ops based in the UK.
Unique understanding of co-operatives
Unsecured loans with no personal guarantees
No set lending terms (flexible between 1-20 years)
Loans between £10,000 and £85,000
Interest charged on reducing balance
Ongoing support throughout the term of the loan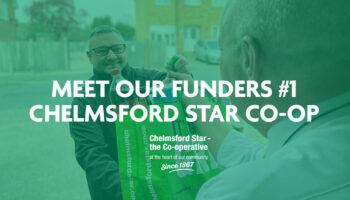 Chelmsford Star Co-operative Society has been actively involved in Co-op Loan Fund since 2010 and is a member-owned, entirely independent, co-op society operating across mid-Essex since 1867. They currently have 40 food stores, 2 department stores, 2 travel agents and 9 funeral homes; with their co-operative values and principles, environmental credentials and community work at […]
We're making the UK's co-operative sector stronger by providing ethical, accessible loan finance. 
Sympathetic to your co-op's needs
We lend money exclusively to co-operatives. Our approach to lending is ethical, accessible and sympathetic to your co-op's needs. Co-op Loan Fund is entirely funded and run by co-ops, so unlike many conventional lenders we truly understand and actively support democratically owned and controlled enterprises. We reinvest any surpluses into the fund to continue this support.

Loan applications are welcome from new and existing co-operatives based in the UK that need between £10,000 – £85,000 of loan finance to:
• Set up as a new co-operative
• Expand their size and scope
• Assist an employee buyout or company succession
• Purchase a property or business
• Purchase capital equipment or create working capital
Eligibility
Loans are only available to economically viable co-operatives registered in the UK.
Security
Co-op Loan Fund is able to make unsecured loans, but will take security if available. We do not take personal guarantees on loans.
Repayment terms
There is no set lending term, as far as is possible loans will be tailored to the business and the capacity to make repayments. The maximum term is usually 10 years.
Special features
Co-op Loan Fund is able to make loans that are flexibly tailored to meet your requirements. Lending by Co-op Loan Fund will be at or near market terms.
Co-operation among co-operatives
Co-op Loan Fund was set up to strengthen the size and scope of the co-operative sector through the provision of ethical, accessible loan finance.  It is funded and run by co-operatives with the specific aim of helping other co-operatives – a practical example of the principle of co-operation among co-operatives.
We work closely with a number of organisations involved in co-operative development including Co-operative & Community Finance, Co-operatives UK and the Plunkett Foundation.
Structure, governance and management
Co-op Loan Fund is a company limited by guarantee.  It is overseen by a board of directors who represent the funding societies and other co-operative organisations.  Board meetings are usually held four times a year.
The day-to-day management of Co-op Loan Fund is conducted by Co-operative & Community Finance, an independent organisation that  is authorised and regulated by the Financial Conduct Authority (FCA) in the conduct of investment business.
Co-operative & Community Finance has been providing loan finance for co-operatives, employee-owned businesses and social enterprises since 1973.
Funders
Co-op Loan Fund is funded by endowments from
Making an endowment
We would welcome endowments from any co-operative that want to support the work of the fund.  Co-operatives that make endowments of over £50,000 may appoint a representative to the board if they wish.  Co-operatives making small donations will also benefit from publicity.  
If you wish to discuss making an endowment please contact Alain Demontoux (alain@coopfinance.coop or 0800 464 7262).
Contact
Co-op Loan Fund is managed by Co-operative & Community Finance.
Head Office:
1-3 Gloucester Road
Bristol
BS7 8AA
Email: info@coopfinance.coop
Tel: 0800 464 7262