A successful community owned and managed pub is now proudly powered by renewable energy as residents attract funding for solar panel installation.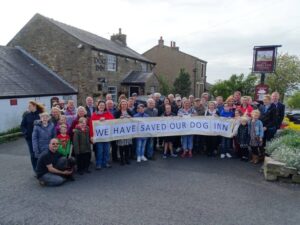 Located in Belthorn in Lancashire and just over three miles away from the centre of Blackburn, The Dog Inn has been a successfully run community owned pub since 2015. After opposing plans by local developers to convert the building into accommodation, residents set up a community share offer raising in excess on £180,000. Since that time significant improvements have been made ensuring the pub (which also includes a shop, café and restaurant) serves the community as well as being a flourishing venue attracting visitors from across the region.
The building which dates back as early as the 1700's, has now received another boost with the pub's committee attracting funding that enabled the installation of solar panels providing clean energy with the dual advantage of reduced costs for the pub along with the positive environmental impact the investment will bring.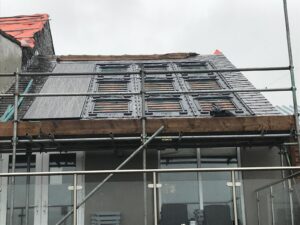 Co-op Loan Fund were delighted to provide The Dog Inn with loan finance to contribute to the funding package the pub needed for solar installation which guarantees renewable energy provision for the next 25 years.
Kevin Lloyd-Evans, Lending and Relationship Manager at Co-operative & Community Finance who manage the fund said: "We are delighted to support the Dog Inn. Rising energy costs are a challenge across the community pub sector. Investment in new solutions such as solar panels pay for themselves through the savings they make. We are hoping to support more clients across the cooperative sector with invest to save loans."
Over the last eight years The Dog Inn has been able to provide a wide range of community services as well as being a thriving hospitality attraction for the local area due largely to the wealth of experience, knowledge and broad range of skills brought by its dedicated committee and wider community.
Yvonne Brown (Secretary of the Dog Inn Board) said "We are very grateful to Co-op Loan Fund for the additional funding which has enabled us to install solar panels. These will help us become more sustainable in the future, as well as reducing our costs moving forwards. We would also like to thank Prospects Foundation (Hyndburn) for grant funding towards this investment."
Co-op Loan Fund continue to provide crucial guidance, supportive finance and vital invest to save loans to hospitality co-ops aiming to create new opportunities for local involvement in community business up and down the country. It is our aim to provide accessible, ethical loan finance enabling an altogether different way of doing business that supports communities, boosts local economies and helps co-ops put the environment, climate change and their own ecological impact at the heart of everything they do.
You can find out more about The Dog Inn by visiting their website.