A worker co-operative with a mission to build a new economy is preparing to open a residential training centre, with finance from Co-op Loan Fund.
Stir to Action, which runs national workshop programmes, supports co-operative and community business development, and publishes a magazine, has secured the lease, on very favourable terms, for Selgars Mill near Tiverton in Mid-Devon. The property includes a converted 19th century water mill, cottages and outbuildings set in eight acres of gardens and woodland.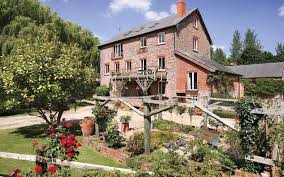 The opening of the site as a centre for the democratic economy, climate emergency, and social change is planned for summer, although the co-op is adapting its plans in response to the coronavirus pandemic, with a view to start a programme of events later this year.
This is a significant next step in the development of Stir to Action, which started in 2012 as an online publisher of fresh ideas and debate about economic alternatives. The now much-admired print magazine continues to be published quarterly, and now Stir to Action is engaged in complementary actions that help to deliver its mission and diversify its income streams. It runs workshops, training programmes and pilot projects in various locations across England, from Plymouth to Newcastle.
Selgars Mill will host a wide range of events from short courses to small festivals, retreats to eco-weddings, organisational away-days to cultural residentials. Stir to Action will not be the only organisation delivering events. The team is planning to work in partnership with groups and organisations in the sector to use it as a space for movement building and education for the new economy.
There is accommodation for up to 30 people in the mill, cottages, retro caravan, and shepherds' hut, and there are 30 camping pitches available. The site can also host small festivals and conferences of up to 200 people in marquees and a converted event barn which offers a stage, sound, and lighting facilities.
The permaculture garden, woodland, streams, and pond are integral to the success of the enterprise. The permaculture gardener was the first appointment, and now the centre and site managers have just accepted their new roles. So far, the business has created five new jobs, and many opportunities for local suppliers and partner organisations.
Abby Gordon-Farleigh, one of the founder-members, said:
"Our vision for Selgars Mill is to create a physical home for different people and sectors to work together to create new responses to economic and social crises. Now, as the coronavirus pandemic unfolds and our communities and livelihoods are put under extreme pressure to adapt, we see a real opportunity for alternative ways of organising our communities and local economies to rise up and create a better way forward. Selgars Mill is an incredible asset for our movement, and we're looking forward to sharing with the people and communities who want to create a stronger and fairer economy for all."
There are residential courses and small festivals booked for later this year and several couples have already booked the mill for eco-weddings in 2021.
Co-op Loan Fund is supporting this new co-operative enterprise with a loan to ease cash flow. Ian Rothwell of Co-operative & Community Finance, which manages Co-op Loan Fund, said: "Stir to Action has become an important player in the co-op arena. Co-op Loan Fund is pleased to be able to help them make the most of this wonderful opportunity of taking over the beautiful Selgars Mill buildings and gardens. However, coronavirus is likely to cause great difficulties in the first months or year of this new venture, and Co-op Loan Fund is doing all it can to ease the financial pressure."