Chelmsford Star Co-operative
Co-op Loan Fund was set up to strengthen the size and scope of the co-operative sector through the provision of ethical, accessible loan finance. It is funded and run by co-operatives with the specific aim of helping other co-operatives – a practical example of the principle of co-operation among co-operatives.
Chelmsford Star Co-operative Society has been actively involved in Co-op Loan Fund since 2010. The society is one the few consumer co-ops that has retained its original name. It started, in Chelmsford, Essex, in 1867 and unusually has only had one merger in its history (in 1969 with Braintree Co-operative Society).
Nowadays Chelmsford Star Co-operative has 52 trading outlets in Essex, including two of only three co-operative department stores in the UK. Last year the society's gross takings were £113m. It is owned by its 85,000 members, one of whom is Stephen Birmingham who was elected to the board of Chelmsford Star Co-operative in 2018.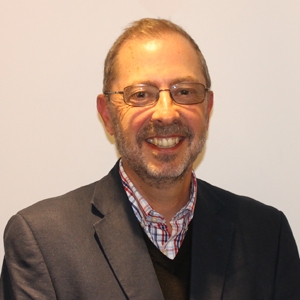 Stephen is its representative on the board of Co-op Loan Fund. Now 'semi-retired', he brings a wealth of experience from a long time working in banking and insurance.
He said: "Coming from a career in commercial banking I wanted to get back involved with supporting local communities. I really believe that business has to be more ethical and we need to support the development of co-operative enterprises.
"I think now is the right time for co-ops to grow. People want a more responsible and supportive society and are disillusioned with the way the current way business operates. Co-operatives are the solution."
Making a donation
Co-op Loan Fund would welcome donations from any co-operative that wants to support the work of the fund. Co-operatives that make donations of over £50,000 may appoint a representative to the board if they wish. Co-operatives making small donations will also benefit from publicity. If you wish to discuss making a donation please contact Ian Rothwell (ianr@coopfinance.coop or 023 8023 1123).