A co-operative craft brewery has expanded its retail operation by opening a new taproom creating jobs and positive impact for the local community.
Since its inception in 2015, production at Belfast-based Boundary Brewing Co-operative has increased rapidly as demand for its high quality craft beers has boomed. Over the years the brewery has expanded its premises, installed a canning line and increased production capacity by investing in three 2,000L fermenters using previous loan finance support from Co-op Loan Fund in 2019.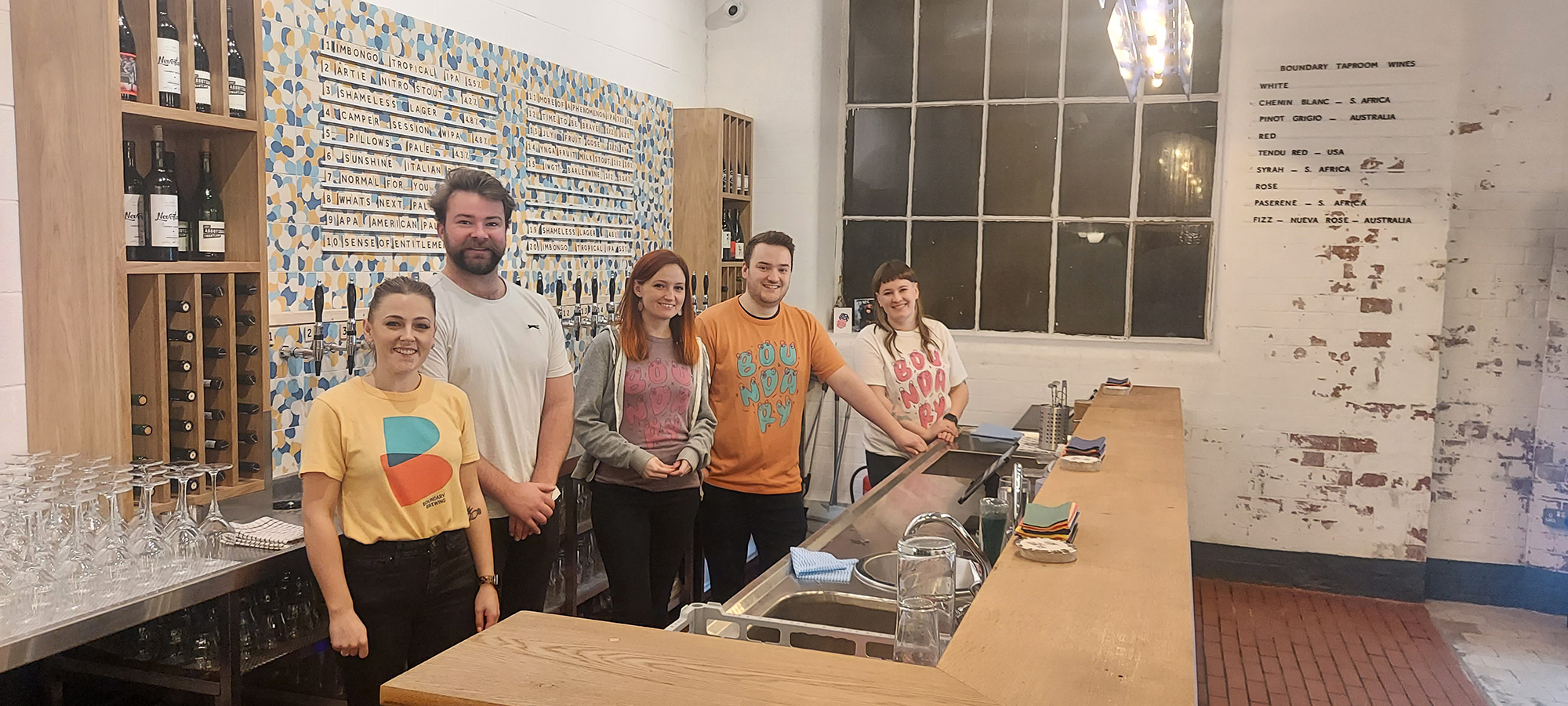 After seven successful years building its bold creative brand and establishing a reputation with impressive wholesale and online sales, Boundary Brewing is looking to diversify its operations by opening a new taproom (the first ever to open in Northern Ireland) and taking on the leasehold management of a busy city centre pub.
A loan and support from Co-op Loan Fund along with a successful record breaking community share offer has contributed to the funding of the new taproom situated next door to the brewery. Prior to the pandemic and lockdown, the taproom was used for successful pop-up nights held twice a month; but will now trade Wednesday to Sunday employing a team of staff creating local jobs and economic benefit for the area.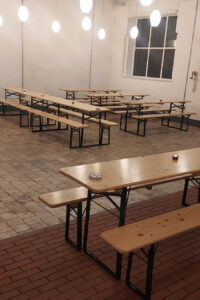 In a post on social media Boundary says the taproom offers "20 taps. Enormous fridges full of cans and Belgian beer. Awesome wine list. It's beautiful, warm, comfortable and inviting." Visits to the brewery will also be available to Taproom customers.
With over 2,000 co-operative members and enthusiastic involvement from the community, the Taproom will also serve as a local hub where it offers a meeting place for clubs, groups and community organisations and more once the taproom is fully underway.
Through a local business partnership Boundary Brewing has also taken on the leasehold management of a busy city centre pub to further expand the brewery's commercial and retail operation. The advantage of the pub's prime location and closeness to a major 15,000 students' campus development by Ulster University means profits and operating income will create growth for the Brewery as well as investment into social and community objectives.
Matthew Dick, Founder & Managing Director of Boundary Brewing said: "The Coop Loan Fund has been a key partner in the development of Boundary Brewing. They have supported us at a critical point in our growth. We have been able to blend debt and equity because of this support, which has been crucial over the past four years."
Kevin Lloyd-Evans, Lending and Relationship Manager of Co-operative & Community Finance which manages Co-op Loan Fund, said: "It is brilliant to see the Boundary Taproom open. The development has been amazing, it's a story of enterprise, entrepreneurialism and community business. I hope this model of growth can be replicated by many more co-operatives."
With 4 year-round core beers and a range of limited-edition special beers (of which about 10 are available at any one time), the Brewery's distinctive creative branding featuring original abstract paintings by Belfast artist John Robinson means Boundary cans are fast becoming collectable items. Visit their website to keep up to date with their latest plans and newest beers.