The Co-operative Group
Co-op Loan Fund was set up to strengthen the size and scope of the co-operative sector through the provision of ethical, accessible loan finance. It is funded and run by co-operatives with the specific aim of helping other co-operatives – a practical example of the principle of co-operation among co-operatives.
The Co-operative Group helped to establish Co-op Loan Fund in 2002 and has been actively involved ever since. The Co-operative Group, which trades as the Co-op, is one of the world's largest consumer co-operatives with interests across food, funerals, insurance and legal services. Owned by over 4.5 million members in the UK, the Co-op operates 2,500 food stores and over 1,000 funeral homes, with more than 63,000 colleagues and an annual revenue of £9.5bn.
It has reached this pre-eminent position as a result of a long history of merger and acquisition. The Group incorporates the Rochdale Society of Equitable Pioneers, established in 1844 and considered to be the founders of the modern co-operative movement. It adopted the name The Co-operative Group in 2001 following the merger of the Co-operative Wholesale Society and the Co-operative Retail Society.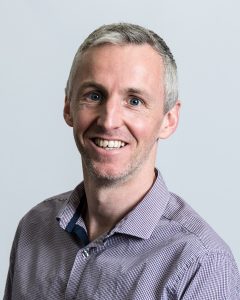 The Co-op has always played an active role in the management of Co-op Loan Fund. Since 2017 its representative on the board has been Ed Powell. Ed works as Co-operative Partnerships Manager in the Community & Shared Value Team.
"One fantastic thing about being on the board of Co-op Loan Fund is that it allows me to work directly with other co-ops doing something that is helping to drive the sector forward. The fund is supporting a diverse range of young co-ops that are developing new markets," he said.
"The future of the co-op sector is looking good. There are new opportunities for collective working in the digital post-industrial environment. More and more people are becoming disenchanted with mainstream capitalism. They want businesses to be honest and open. Co-ops are the answer."
Making a donation
Co-op Loan Fund would welcome donations from any co-operative that wants to support the work of the fund. Co-operatives that make donations of over £50,000 may appoint a representative to the board if they wish. Co-operatives making small donations will also benefit from publicity. If you wish to discuss making a donation please contact Ian Rothwell (ianr@coopfinance.coop or 023 8023 1123).